Revealed!PGC is coming to Hong Kong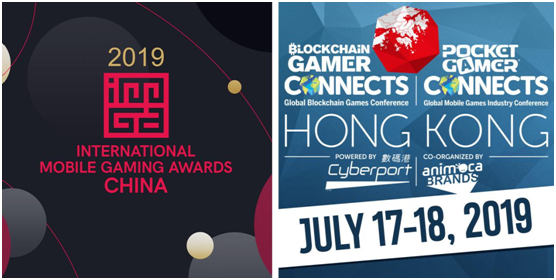 Our media partner PG ConnectsHong Kong 2019 has unveiled its schedule and speakers! Two days of talks,panels and business meetings at the crossroads of East & West. 120 speakerssharing insight into the hot topics in mobile and blockchain. Get 50% offtickets by using our exclusive limited code MYGAMEZ50 to register today!(Seebottom)
Pocket Gammer Connects (PGC)将于2019年7月17-18日,在香港纲线湾数码港3号馆隆重举办。此次是PGC作为国际领先移动游戏产业大会,首次登陆亚洲。作为PGC的重要合作伙伴,IMGA CHINA将为大家提供50%OFF的独家门票优惠,并发布活动的日程安排与演讲嘉宾,邀请大家参与为期两天的专题讨论会和商务会议。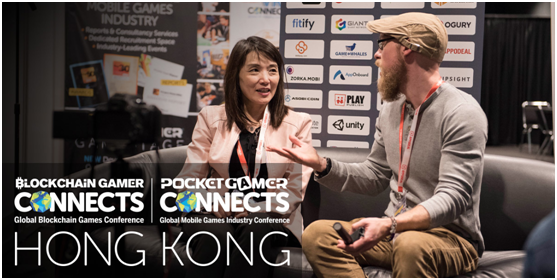 Find outmore about PGC
https://www.pgconnects.com/hong-kong/
Ourambition with Pocket Gamer Connects Hong Kong is to build a genuinelyinternational event that will celebrate the region. We're a highlight of thegames industry calendar in London, Helsinki, the USA and beyond, and now we'rebringing our unique atmosphere and networking know-how to Asia. The Hong Kongconference will offer an accessible meeting point for companies from West andEast to come together to share information, discuss trends, network and dobusiness.
此次PGC Hong Kong的目标是在亚太地区建立一个真正的全球性的展会。此前在伦敦、赫尔辛基、美国和其他地区都获得巨大的反响。现在我们将它到亚洲,让东西方企业共同在这里分享信息、讨论趋势、建立网络和开展业务。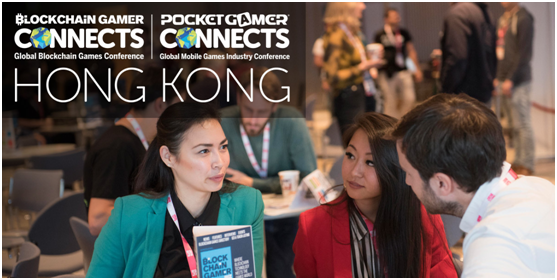 Find outevent schedule:
https://www.pgconnects.com/hong-kong/schedule/
Theworld-famous PG & BG Connects comes to Hong Kong for the first time! This2-day games industry conference brings blockchain and mobile gaming to theregion on July 17-18 as part of DELF. 750 delegates from 500 companies willnetwork and learn from 120 world-class expert speakers across 15 conferencetracks. We'll cover every major part of the blockchain and mobile gamesindustry from game design and user acquisition to live ops and globalexpansion. There will also be a vibrant expo to explore, a free meeting system,and a huge party: networking opportunities guaranteed.
活动将邀请超过500家公司的750名代表将,在15个热门议题上与120名世界级专家与演讲者进行交流和学习。我们将涵盖区块链和手机游戏产业的每个主要部分,从游戏设计和用户获取到实时运营和全球扩张。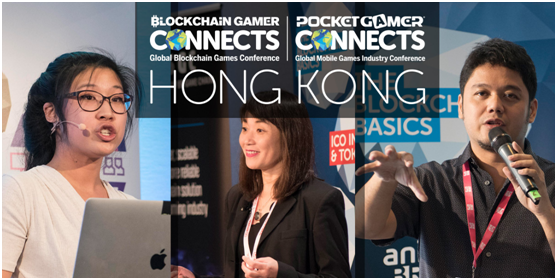 Find out all the talks and panels:
https://docs.google.com/spreadsheets/d/1MKvrwrrYYBKuCwvY0Nc9PMw7f16ABk28r9RMYUOZQrE/edit?ts=5cf53f22#gid=0
Type ofaudience (geography, interest, exec level)
● 40+countries typically represented: APAC, Europe, North America, and other
regions
●Platforms: mobile, PC, console, XR and others
● Truefull industry cross-section represented: 60-70% of attendees are developers(consistent for all PGC events around the world). Also in attendance arepublishers, investors, monetization experts, service providers, app store reps,media, student devs and more.
● Goodfor the whole team: whether marketing, game development, partnerships,investment, business development, there's something for everyone.
● Broadcompany representation, from the biggest names in the industry to the mostpromising startups.
观众来自40多个国家与地区,平台覆盖移动端,PC,主机与XR等。真正的全行业代表参加,其中60% -70%是游戏开发人员(全球所有PGC活动都是如此)。同时出版商、投资者、货币化专家、服务提供商、应用商店代表、媒体、学生开发者等也将出席。
享独家5折门票优惠:https://www.eventbrite.co.uk/e/blockchain-gamer-pocket-gamer-connects-hong-kong-2019-tickets-62139601220?discount=MYGAMEZ50
如需了解更多本次大会详情,或者您对此次活动以及IMGA中国非常感兴趣,也敬请随时关注我们的
官方微信公众号【IMGA国际手游大奖】、
官方网站【IMGA中国官方网站】了解详情!